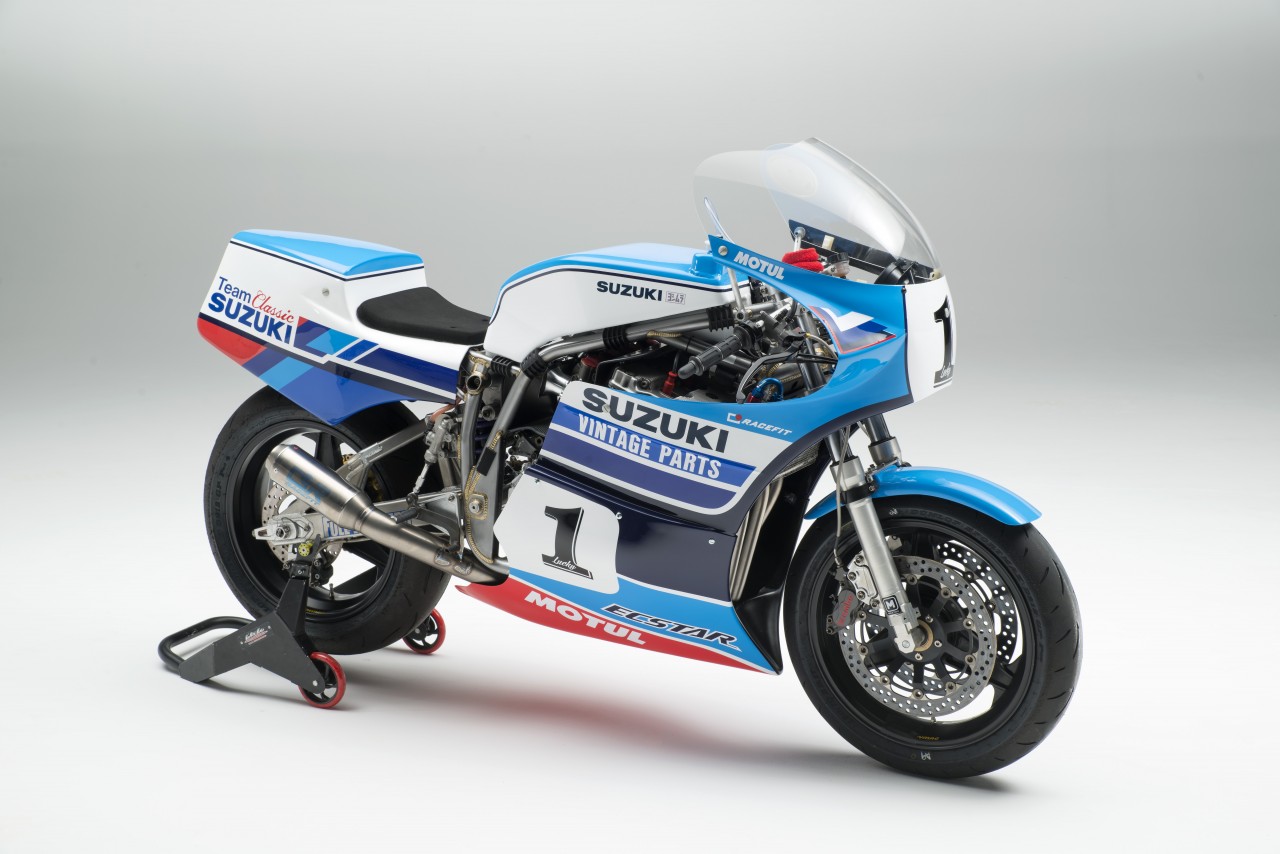 This year's Motorcycle Live at the NEC in Birmingham saw Team Classic Suzuki announce its tie up with Suzuki GB's Vintage Parts programme for 2016, and confirm that it will officially represent the Japanese manufacturer in high profile classic racing events next season.
The team will contest a number of events throughout the year, including the Classic TT on the Isle of Man, and unveiled the Suzuki XR69s that riders Michael Dunlop and Lee Johnston will campaign in 2016 at Motorcycle Live.
Team Classic Suzuki Owner, Steve Wheatman, said of the tie up, "We're delighted to have agreed terms with Suzuki GB for increased support in 2016, and are proud to be officially representing the brand next season. It's a mutually beneficial partnership, with the team able to benefit from Suzuki's parts knowledge and input, while the spectators at many of the events we will be racing at in 2016 are enthusiasts and owners of older bikes, who could benefit from Suzuki GB's parts programme for more classic machines.

"In 2015 Michael Dunlop raced our XR69 to victory at the Classic TT; his second win in three years on our bike, and we'll be aiming for the top step again at every event we enter in 2016 with both Michael and Lee Johnston."
Suzuki GB Aftersales Marketing Co-ordinator, Tim Davies, said, "Being involved with Steve and Team Classic Suzuki is a perfect fit for us. Racing is a hugely important part of Suzuki's heritage, and even though bikes and technology are always moving forward, we don't forget about the bikes that got us to where we are. It's the same with our road bikes too, which is why we're so committed to supporting the team next season, and we're sure we'll be celebrating some good results together in 2016."
Images are copyright free for editorial purposes only.