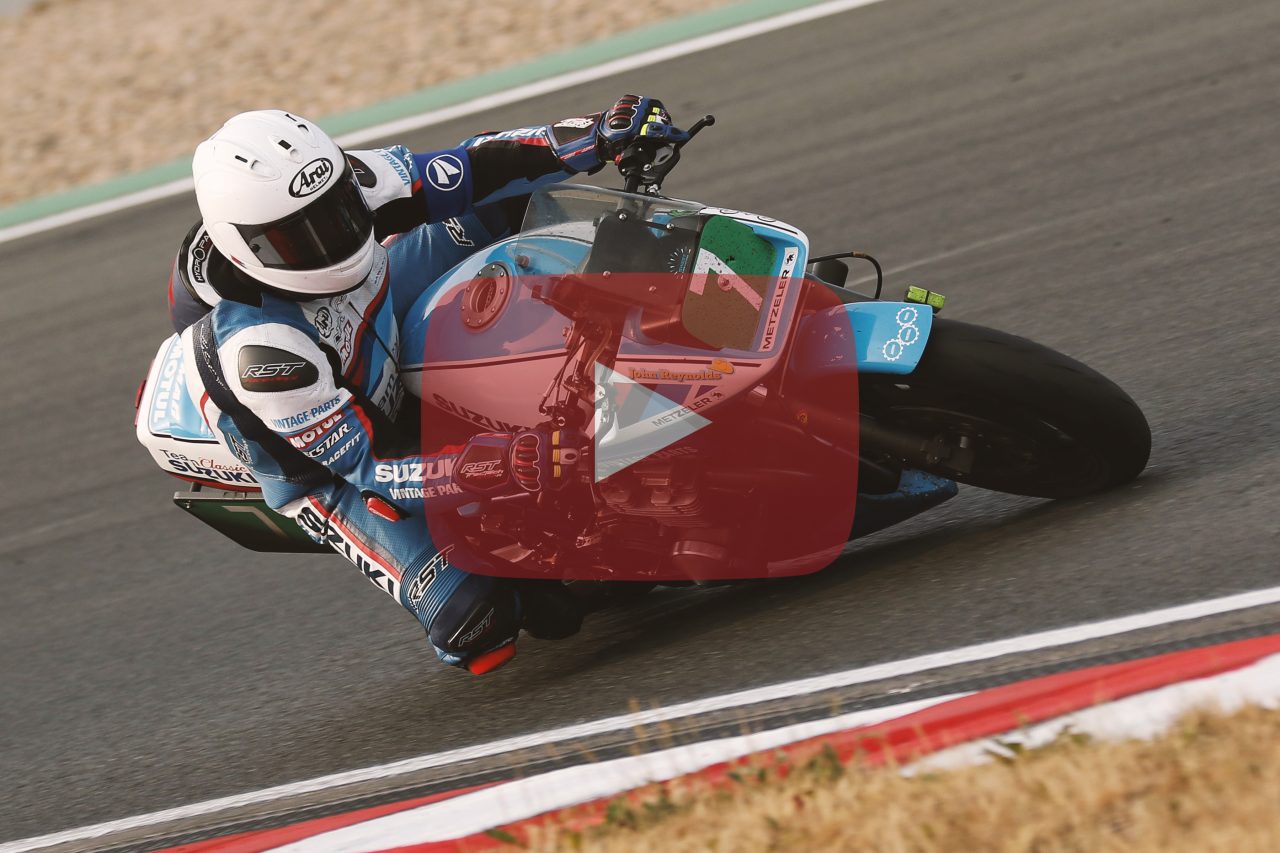 Team Classic Suzuki has released a video documentary from its outing at German Speedweek at Oschersleben, where the team finished third overall and first in class with John Reynolds and Pete Boast onboard the Katana.
Watch the video YouTube here. Watch it on Facebook here. 
It was the second outing for Team Classic Suzuki this season, after Reynolds teamed up with Michael Neeves and Steve Parrish at Donington Park. After leading the race they were forced to retire with a mechanical issue.
Back for Oschersleben, Reynolds joined Boast, who raced the Katana twice in 2017, finishing seventh at Spa before crashing out of the fight for third at Aragon in the final minutes of the race.
At Oschersleben, the team climbed the leaderboard during the four-hour race to finish third overall, and first in the superbike class.
Images are copyright free for editorial purposes only.