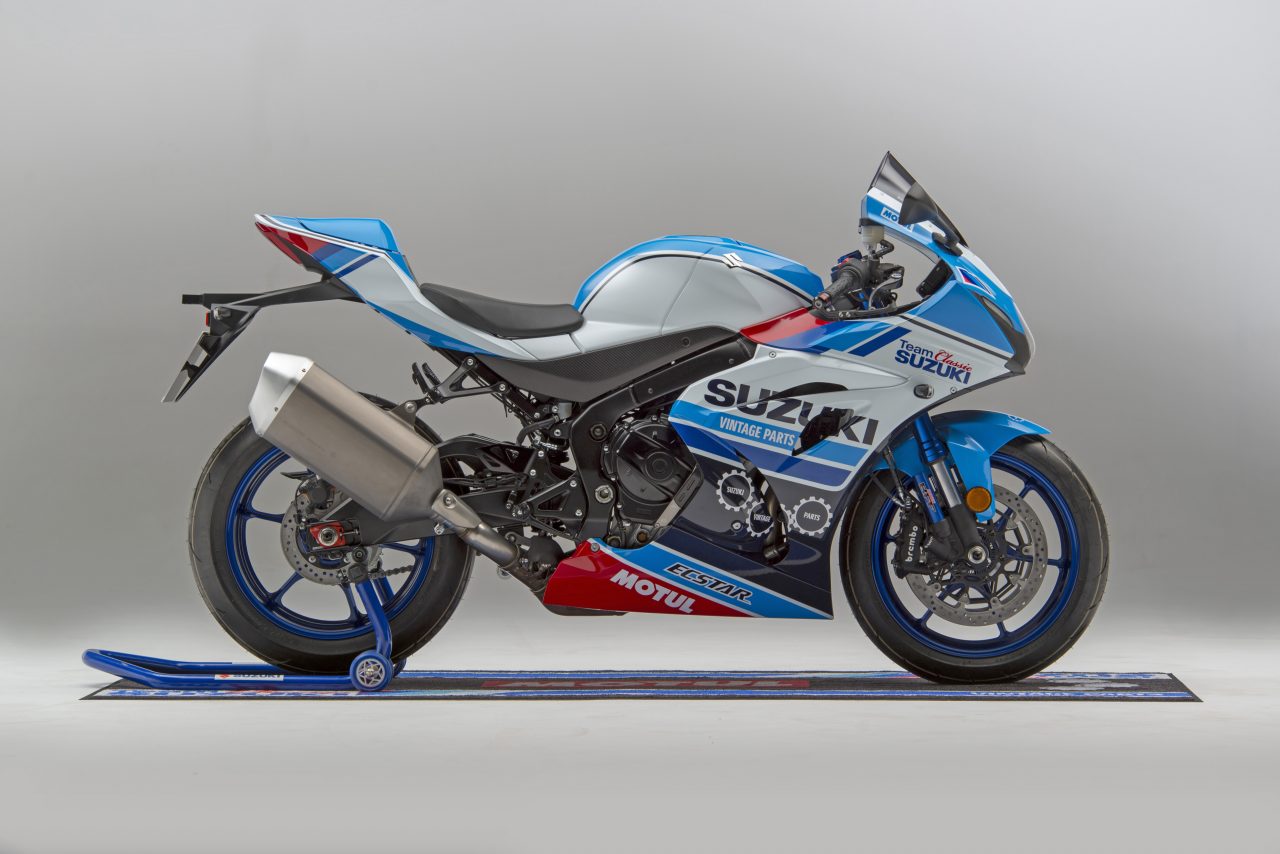 Team Classic Suzuki has applied its eye-catching and standout retro livery to the latest in Suzuki superbikes, creating a replica GSX-R1000R.
Despite – as the name suggests – the team spending most of its time racing and parading a host of classic and vintage racing machines from Suzuki's illustrious history, iconic racing liveries have often adorned more modern GSX-Rs, and the Team Classic Suzuki livery adopts an element of early GSX-R750 design, most notably with the blue stripes across the fairing.
The GSX-R1000R Team Classic Suzuki replica gets the same livery and sponsor graphics on the fairings, including title sponsor Suzuki Vintage Parts, which itself supports owners of older GSX-Rs from the range's 33-year history.
It's also fitted with a number of items from Suzuki's genuine accessory range, including brake and clutch lever guards, engine case savers, carbon frame cover, pillion seat cowl, fuel cap trim, carbon air intakes, double bubble screen, axle sliders and paddock stand bobbins.
Like other GSX-Rs throughout the years, the new GSX-R1000R benefits from a host of technology developed through competition in Grand Prix. The range-topping superbike gets the same clever variable valve timing system as the GSX-RR MotoGP racer, and a suite of electronics including 10-stage traction control, quickshifter and auto-blipper, launch control, and cornering ABS.
For more information on the GSX-R1000R, click here.
For more information on Suzuki's Vintage Parts Programme, click here.
Images are copyright free for editorial purposes only.