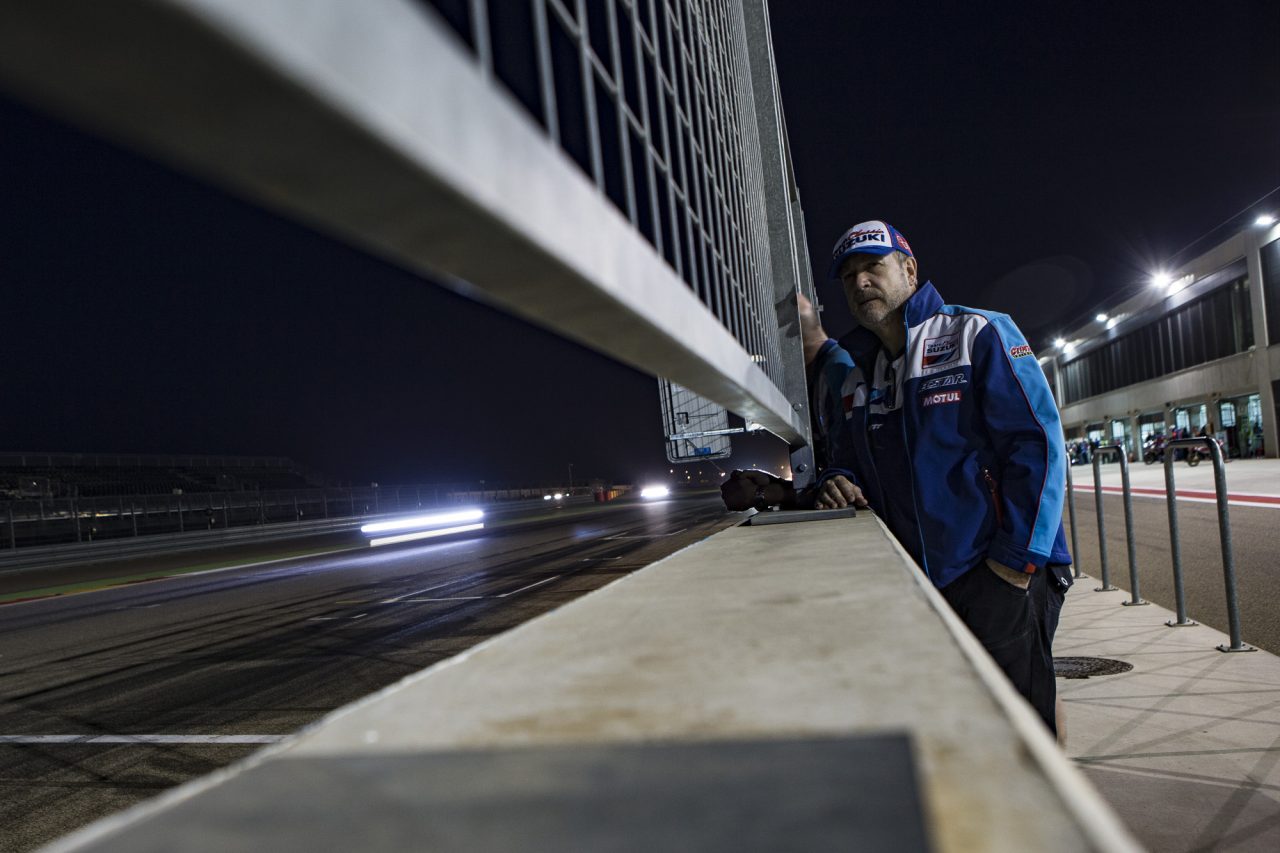 Team Classic Suzuki remains optimistic ahead of the final European Classic Endurance race of 2017, despite a difficult opening day at Aragon.
Both Pete Boast and Michael Neeves started the day positively, with strong showings in their respective qualifying sessions. Boast – who was making his Aragon circuit debut – used the opening session to learn the track, improving his pace with each lap, before Neeves went out and set the seventh fastest time in his opening qualifying session.
However, both riders were unable to take part in their afternoon qualifying sessions, due to an issue with the Katana's starter gear that resulted in an engine rebuild. With many teams improving their lap times in the second session, Neeves' time from Q1 was still enough for the 13th on the combined time sheets.
Despite the misfortune, the team's mechanics worked hard to identify the problem, and with both riders getting more track time during night practice, everyone is optimistic of improving further in warm-up and the race.
Pete Boast, "It's my first time to Aragon and you think, because it's a MotoGP track, it'll be wide open and fast and flowing, but some of the corners here are like Cadwell Park's hairpin. It's really tight and technical in places. I did some studying before I came but that element didn't come across. I knew where I was going pretty quickly, but not how to go fast, so it's been a lot of learning and improving in that area for me. We were also working on improving the bike's setup, suspension settings, that sort of thing, and making nice progress. It's a shame we lost some track time, but it's been all hands on deck and we'll go again tomorrow."
Michael Neeves, "The thing that's impressed me most so far this weekend is the team. We've had a problem but it's been all hands to the pump and everyone has just been getting on with the job. And the amount of talent in that garage, it's incredible. Lots and lots of experienced guys working on the bike. Night practice was good, I've been to Aragon before and I knew the track, but I've never raced at night, so that was eye-opening and a real experience, and I'm looking forward to doing it properly tomorrow. Before we lost our afternoon qualifying sessions we were feeling quite good. We were getting the bike dialled in; gearing, suspension, and we were working well and think we've got the potential for a good result."
Images are copyright free for editorial purposes only.