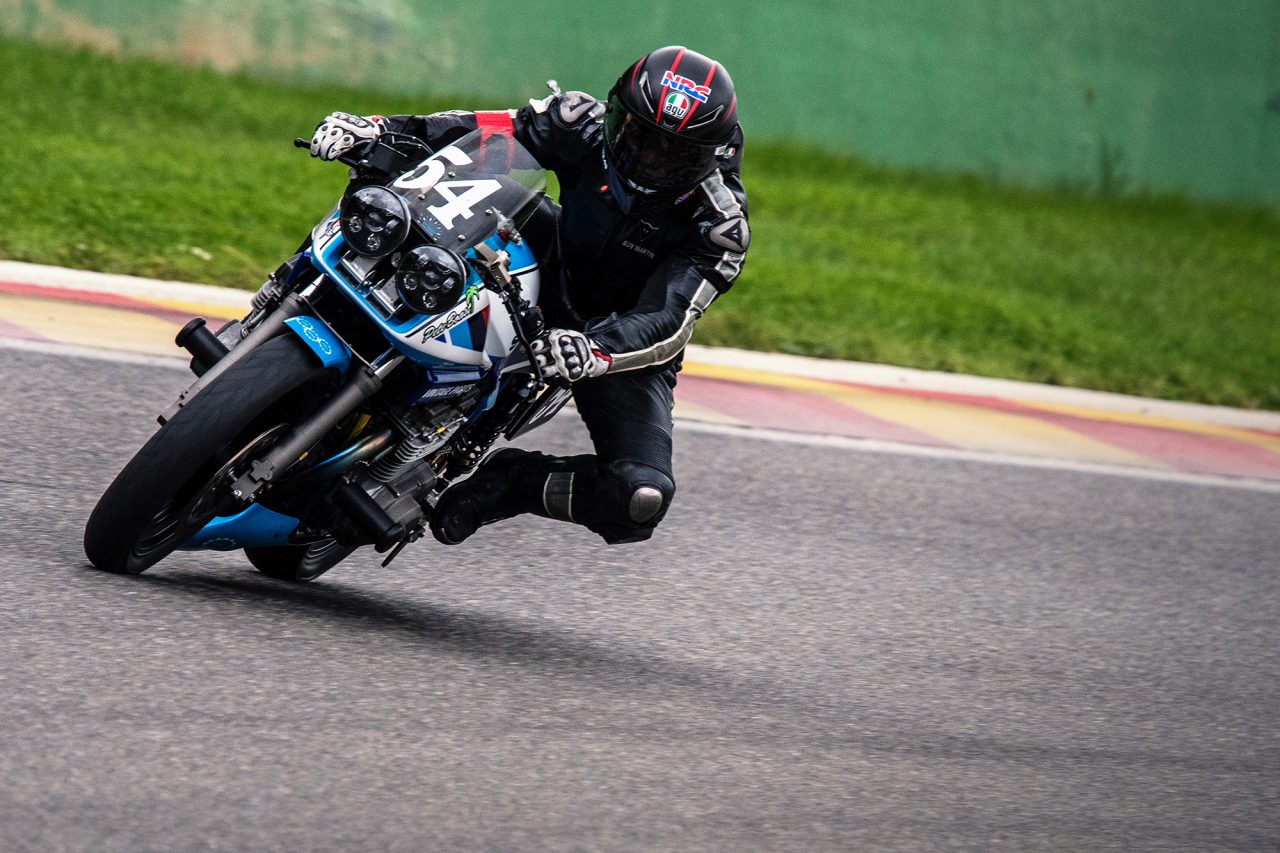 Team Classic Suzuki has enjoyed a positive start to its weekend at the Bikers' Classic event at Spa Francorchamps, with both Guy Martin and Pete Boast posting near identical lap times to qualify 14th on the grid for tomorrow's four-hour race.
With both the team's Katana and Martin making their first visit to the circuit, and Boast riding the bike for the first time, most of the day was focussed on finding a setup to suit the fast and flowing track and getting both riders comfortable, working on elements such as suspension settings, gearing, and throttle response.
Martin posted a best time of 2:51.426, with Boast exactly a tenth of a second behind his teammate to start 14th on the grid when racing gets underway at 20:00 tomorrow evening.
Weather conditions deteriorated for today's night practice, but with the forecast equally wet for tomorrow, it gave the team the chance evaluate the performance of its new Avon tyres in the colder and wetter conditions and dial in a wet setup, should the rain fall for the race.
Guy Martin, "I hadn't really set any expectations to be honest. It's the first time I've seen the place, but we're doing alright. We've been getting better all day and we've just been working on getting the bike right for both of us. But it's great, bike's mint, and I'm enjoying my racing again. The biggest limiting factor at the minute is me and my track knowledge. By tomorrow evening we should be going quicker still."
Pete Boast, "It's going well. This is the first time I've ridden the bike so we've been trying to get it set up for here and set up for both Guy and me. But it's also all new for the team; they've not done a night race before, so we're all learning all the time. We've changed things like gearing and worked on suspension, but the bike's great. It's got so much power, which is nice around here. And we're in the top 15 which is great. There are lots of top teams here so to be in amongst it is mega."
Images are copyright free for editorial purposes only.