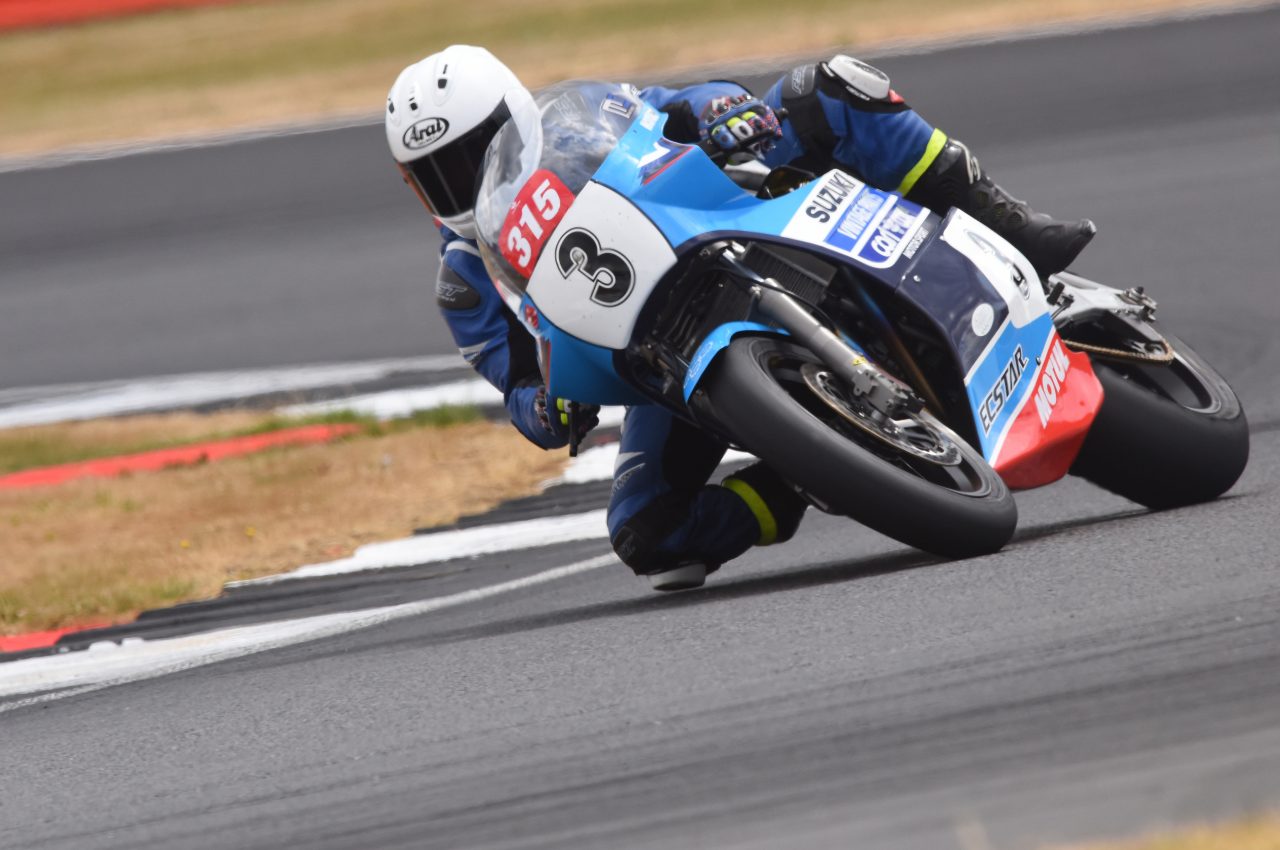 Team Classic Suzuki will kick off 2019 at the 26th running of the Island Classic, which takes place at Phillip Island, Australia on 25-27 January and is heralded as the largest classic motorcycle event in the southern hemisphere.
Supported by Suzuki's Vintage Parts Programme and continuing its association with Carl Cox Motorsport, Team Classic Suzuki will field three riders at the event, with three-time British Superbike champion John Reynolds joining forces with New Zealander Jay Lawrence and Michael Neeves.
Reynolds, who raced the team's Katana at Donington Park and Oschersleben in 2018 – picking up the superbike class win at the latter with teammate Pete Boast – will switch to an XR69 for the event. He will be joined on XR69 machinery by Neeves, who partnered Reynolds at Donington and raced twice for the team in 2017. He's also no stranger to the Island Classic, racing at the event in previous years with Carl Cox Motorsport. The pair will be honorary New Zealanders for the International Team Challenge.
Lawrence will pilot the Katana, after using it to make his debut at the Classic TT last year.
John Reynolds, "Phillip Island is one of my favourite circuits. I last raced there in 1996 on a Suzuki and I was in fourth before punting Peter Goddard wide at the hairpin. He wasn't ever so happy in parc fermé afterwards. But I'm really looking forward to racing there again. It's going to be a great experience at what looks like an excellent event, but at the same time, racing is serious business and I'll be doing my best to achieve a good result. Most of my racing with Team Classic Suzuki has been on the Katana but I tested the XR69 at Silverstone and it made a good first impression. It's quite big for me as I'm a little bloke, but it feels like a race bike and had a really nice power delivery to it. I'm looking forward to getting back on it and seeing what we can do with it in a race."

Michael Neeves, "This will be my fifth year at the Island Classic, having been fortunate enough to race for the Carl Cox Motorsport team in the past, riding their beautiful 1989 GSX-R1100 and scoring a win and some podiums in the Period 6 races. Last year I raced their Katana in the International Challenge races alongside some of my racing heroes from around the globe. For this year the planets have aligned and Carl Cox Motorsport has joined forces with Team Classic Suzuki, who I've obviously raced for before, so it's a bit like coming home.. twice. I'll be riding the Classic TT-spec XR69 and I can't wait. I tested the bike before on an MCN test at Donington and rode it again at Aragon, and it doesn't hang around. It's going to be something special racing it Down Under at one of the most awe-inspiring tracks in the world."

Jay Lawrence, "I can't wait to be reunited with the Team Classic Suzuki Katana at Phillip Island. This will be another prestigious event the bike will have under its belt and its first time in Australia, and it is a privilege to be included on the list of riders that have raced for the team alongside with some absolute legends. Thanks again to everyone from Carl Cox Motorsport and Team Classic Suzuki for bringing such a great bike across the world for me to ride at this top circuit."
For more information on the Island Classic, click here.
Images are copyright free for editorial purposes only.