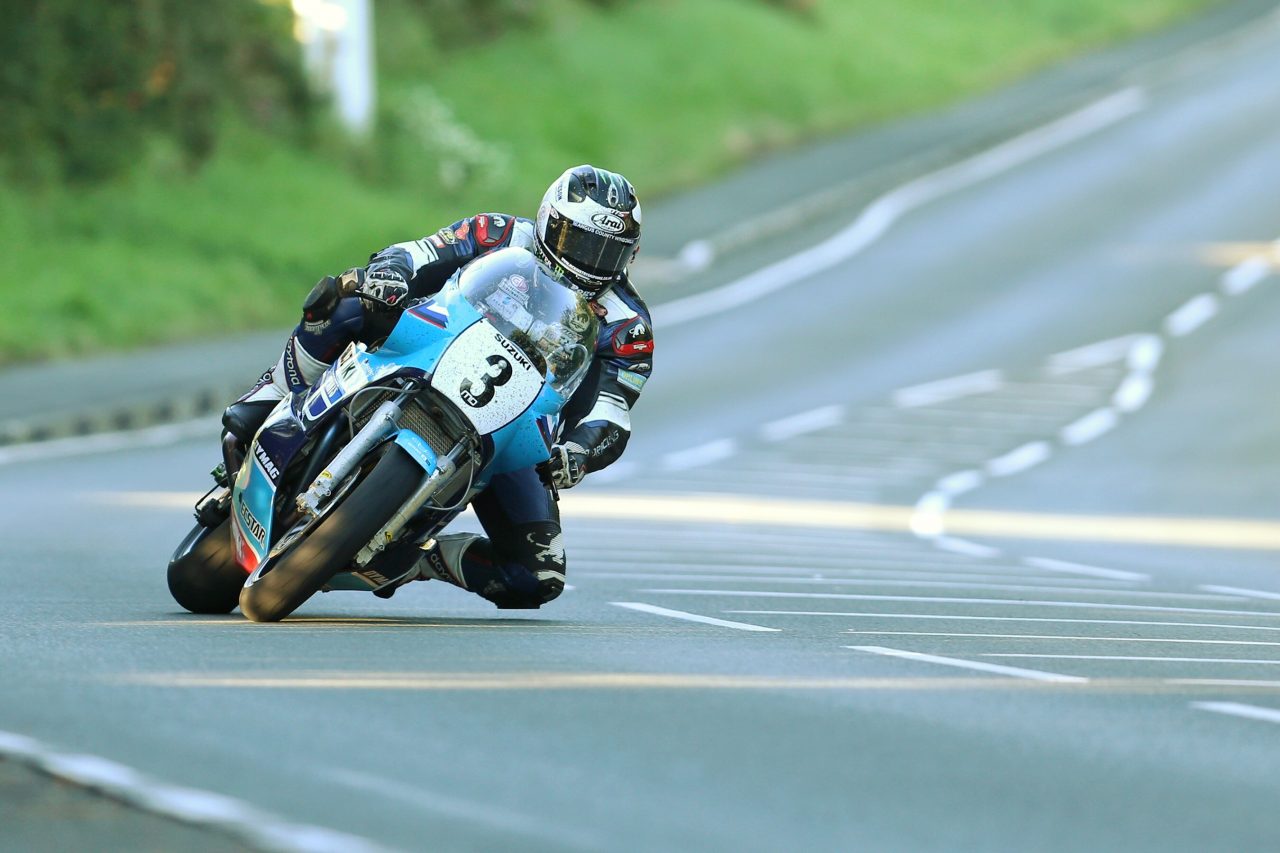 Michael Dunlop has recorded the fastest ever Classic TT lap onboard his Team Classic Suzuki XR69, posting a 125.562mph lap in Friday's qualifying session to top the combined times.
Dunlop, winner of last year's Superbike race, spent the early part of practice week reacquainting himself with his Suzuki, posting a 123.26mph lap in Wednesday's qualifying session. Happy with the lap times the Northern Irishman was able to record, the team spent Thursday fine-tuning setup and trying different suspension settings, before Dunlop posted his record-breaking lap on Friday, ahead of Monday's four-lap Superbike race.
Teammate Danny Webb, making his debut in the Superbike class at the event with Team Classic Suzuki, enjoyed a steady start to his campaign, spending the early part of practice week acclimatising himself to his Suzuki Vintage Parts-backed XR69. Once comfortable, the former Grand Prix ace impressed with a best lap time of 120.12mph set in Thursday's session, putting him 12th on the combined time sheets.
Team owner, Steve Wheatman, said, "We couldn't have asked for a better start really. Michael's been consistently fast, while also working smartly to improve the bike's setup. But to then set the fastest ever lap at the Classic TT is incredible and a real sign of how well he and the big Suzuki are working around the Mountain course. While it's nice to be fastest though, we still have a four-lap race to contest, and it's going to be tight. However, we're confident of a good result.

"Danny has really impressed me with his attitude coming into this event. He's never ridden anything like the XR69 before, so he approached it the right way, and took his time during the first part of the week, learning the bike and learning how to ride it. But it's also clear he has the speed around here, and for a debutant in the Superbike class, his lap times are really impressive, We're looking forward to seeing what he can do in the race."
The Classic TT Superbike race is scheduled to take place on Monday 29 August at 2pm.
Images are copyright free for editorial purposes only.