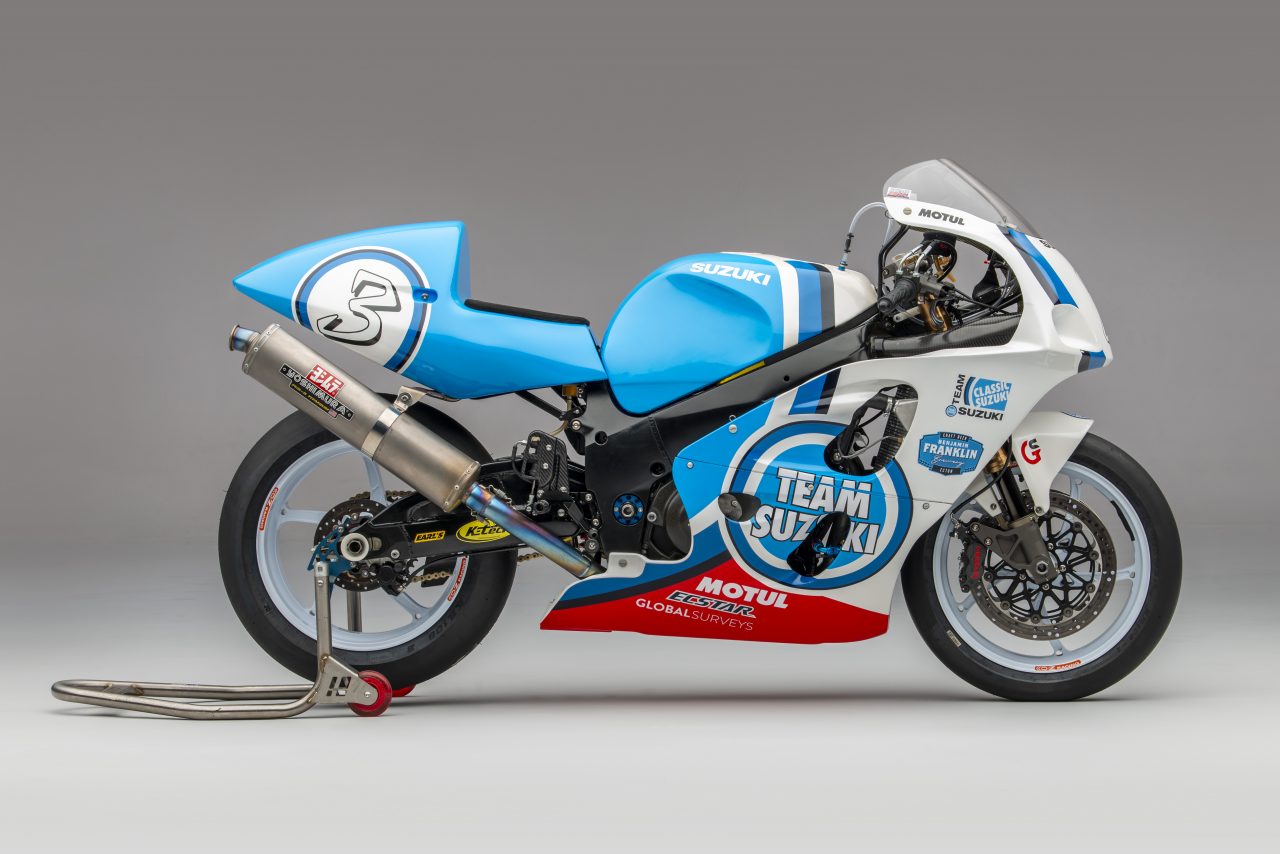 Team Classic Suzuki has pulled the wraps off its latest race bike project: a 1996 GSX-R750 SRAD built for future international classic racing events.
Built around a former factory endurance racer, the Team Classic Suzuki SRAD features a factory dry slipper-clutch, a lightweight generator, a magnesium offset sump, close ratio six-speed gearbox, and a factory Yoshimura exhaust system.
As always, suspension front and rear comes courtesy of the experts at K-Tech and there's a longer swingarm for more stability. Brembo calipers and brakelines from Earls provide the stopping power, with OZ lightweight wheels shod with Dunlop slicks.
Parts manufactured in-house include the triple clamps, footrests, fork lowers, and carbon kevlar bodywork, while the whole package is held together by high quality, lightweight titanium fasteners from RaceFasteners.
The bike will replace the team's successful XR69 F1 bikes, which have carried Michael Dunlop to Classic TT glory, at a number of events from 2022.
Raced by the likes of James Whitham and John Reynolds in World Superbikes and Chris Walker in BSB, the GSX-R750 SRAD epitomises 1990s sportsbike-obsessed Britain, in part thanks to its bulbous seat unit and now-iconic silhouette. The 'Gixxer' became an incredibly frequent sight at bike meets up and down the country.
The Team Classic Suzuki SRAD livery is inspired by the Lucky Strike-sponsored endurance bike it began life as, a livery more commonly associated with the RGV500s ridden by likes of Kevin Schwantz in Grand Prix.
The bike will get its first shakedown at a two-day test at Cartagena with Michael Dunlop next week.